Evening Entertainment
FACT: Creating an unforgettable evening reception that is elegant, unique and fun starts by acknowledging the importance of booking quality entertainment. The truth is, if you want a classy yet fun reception that reflects your personality, as well as being a sensational time for everyone, you need someone with more polish than a predictable wedding DJ or band.
The results of literally thousands of leading wedding surveys have shown time and time again that the entertainment will make or break your evening. As you sit there reading this, you may be considering how booking a professional will add value to your reception. Reliability, quality, presentation, professional manner and attention to detail are just a few of the many attributes that separate a successful event from a cheesy nightmare.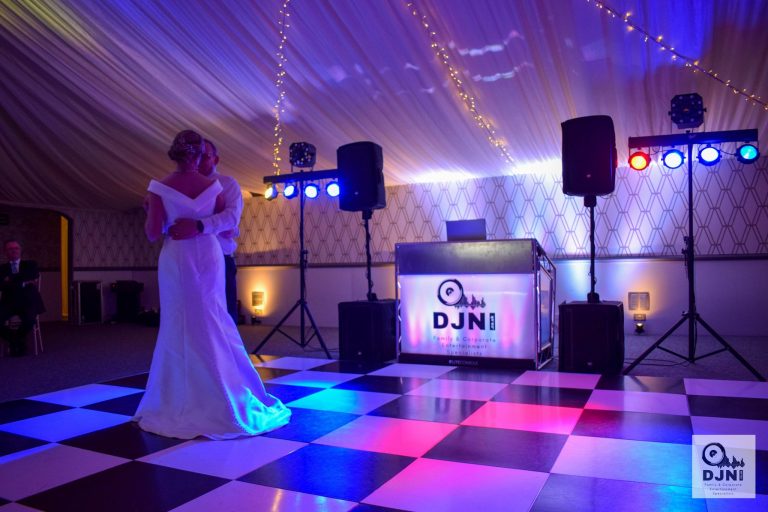 As a specialist wedding DJ who has a proven track record, DJNI's Chris has a wide and varied experience of playing the right music to guests just like yours. Being one of Northern Ireland's most recommended DJs by the most exclusive venues in the country, you can book DJNI and safely relax in the knowledge and confidence that your DJ understands exactly how to deliver the desires of today's discerning couples, and keep the party moving.
DJNI comes recommended by the Merchant Hotel, Larchfield Estate, The Seagoe Hotel, Breckenhill Venue, Altahammond House and Barn and many, many more! 
STOP! Let us confess something. It would be our privilege to provide your evening entertainment, however prime dates fill up very quickly. The fact is we are fortunate enough to average many new bookings per month so dates and times are limited. To avoid being disappointed, call right now for a FREE consultation.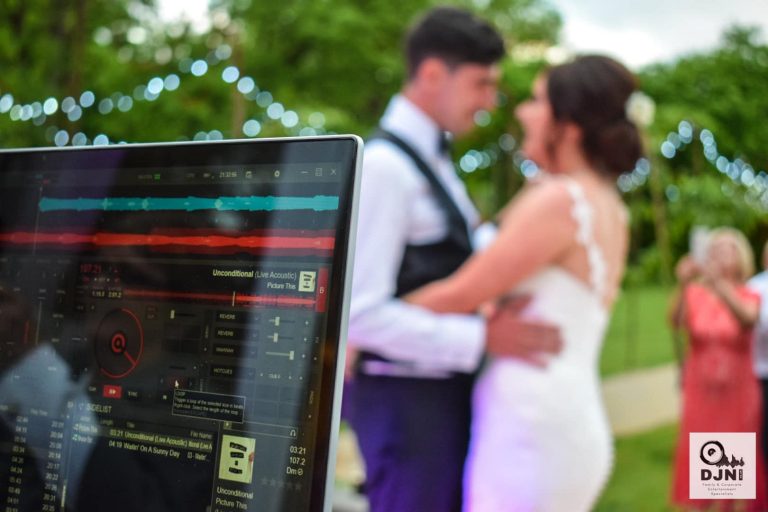 REMEMBER THIS. Don't settle for average. Call the very best DJ service you can find and discover how you can make your reception the best ever. Call today. There is no obligation.
At DJNI our main goal on your wedding day is ensuring the evening finale is every bit as unforgettable as you and your guests imagined it would be. It's how we get our kicks!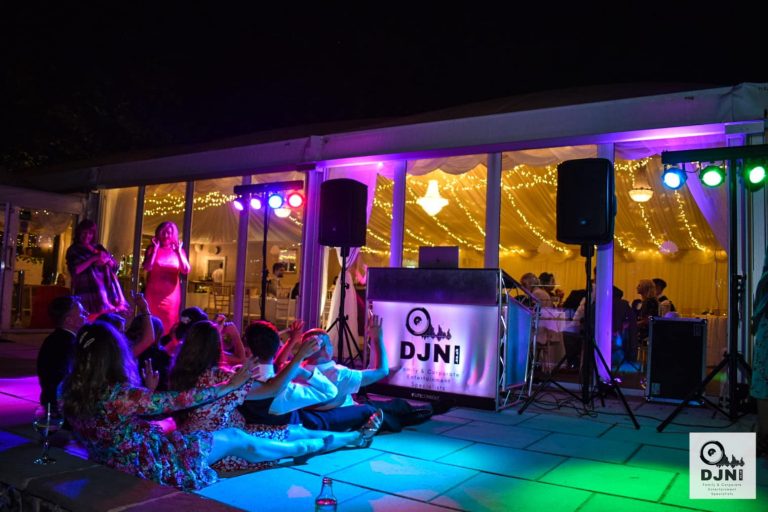 When you book a DJNI wedding you get more than just a DJ! Here's what you can pick from for just a standard evening music package: 
Up to five hours of DJ/Party time 
Customisable DJ set as prearranged during out pre-wedding meeting 
Optional Ceilidh dances 
Pick and choose from a host of games such as Mr and Mrs, Family Fortunes, Musical Bingo and even a Speedquiz! 
Photos of the evening via our professional DLSR camera 
Price covers travel to event, DJ public liability insurance and any time needed to liaise with venue over risk assessments and any other requirements