At DJNI we like to keep things fresh, and just in the last year along we have invested over £7000 in upgrading different aspects of sound, lighting and other hardware.

DJNI are committed to bring you the best visual and audio experience we can and if there's anything lacking…let us know and we can get this sorted to give you the vibe you need for your event.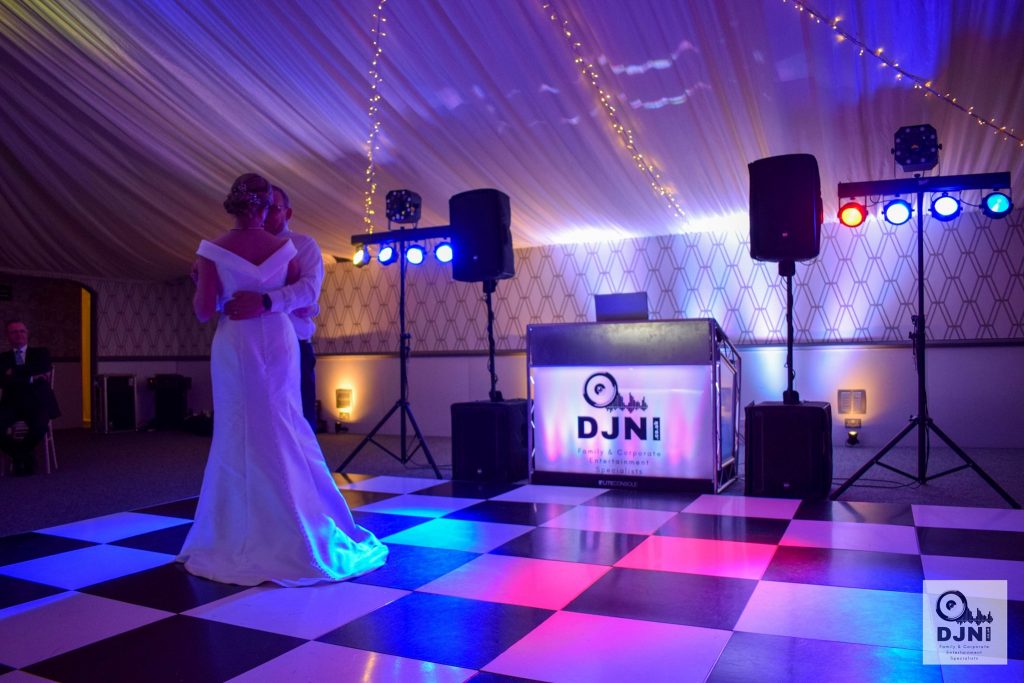 Sound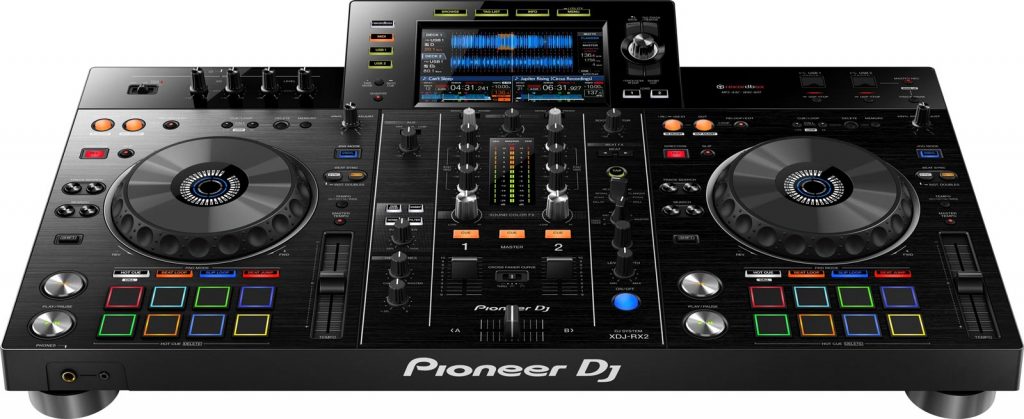 This is the system that delivers the beats! When hooked up to our laptop the musical options are endless and from running karaoke, to all the best in 50s right through to the current 20s we can mix and match..and even beat-match all the music for your event. It allows for two microphone inputs, two computer sources, two USB memory sticks should you want us to play some of your own music as well as the usual aux port for other devices too.

We do have a range of sound desks should you wish for more mics, live sound for something acoustic, or to give more of a range of audio inputs. See further down the page.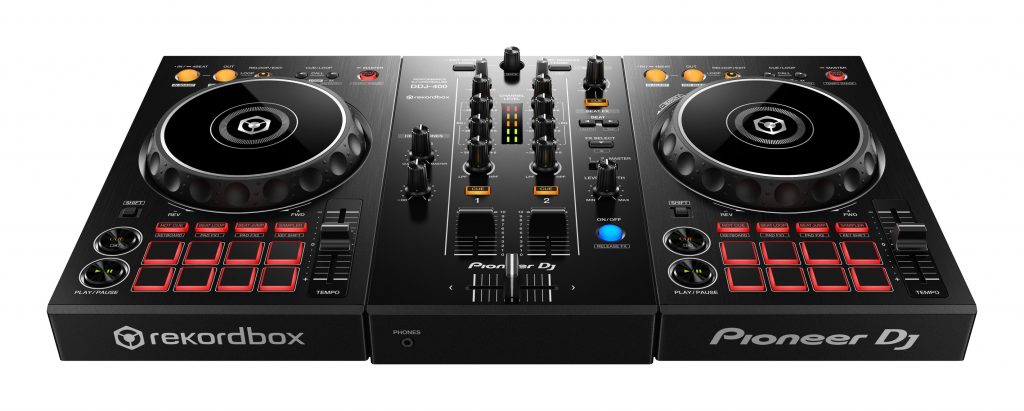 These handy little decks are no bigger than a laptop and are handy for small events where space is limited. Perhaps you want something low key with us in the corner out of the way…these are the decks we're happy to throw in to the car, along with a speaker and just deliver some great ambience. Also great as a backup!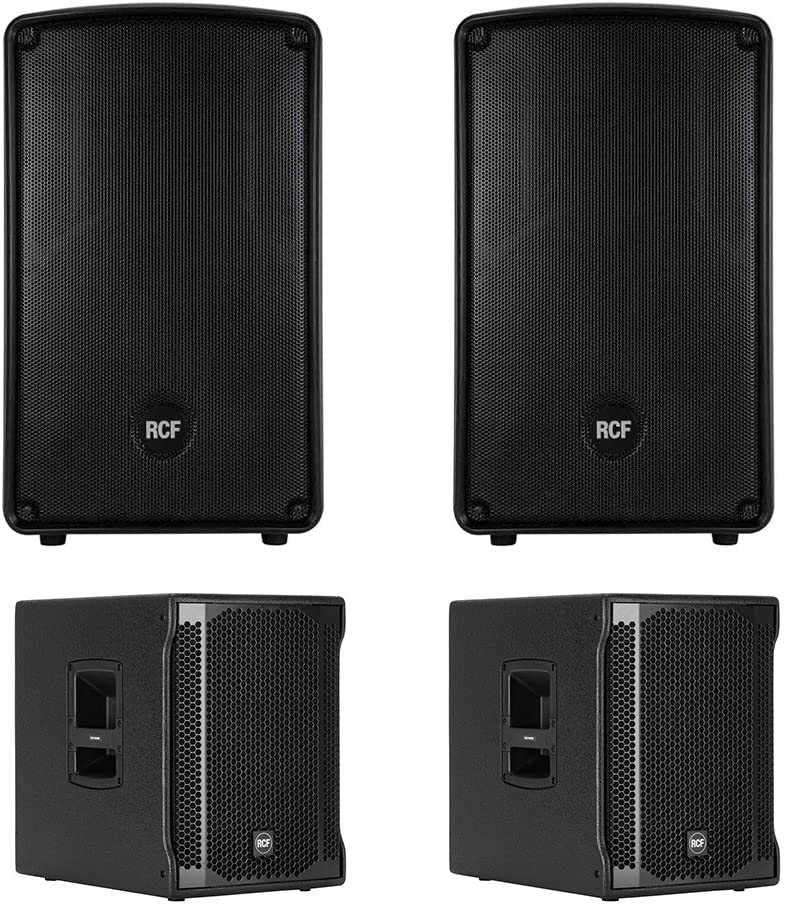 Our brand new main stream RCF speakers pack a mighty punch to fill any venue we come across, from an intimate wedding venue, to the biggest of warehouses. We have it covered!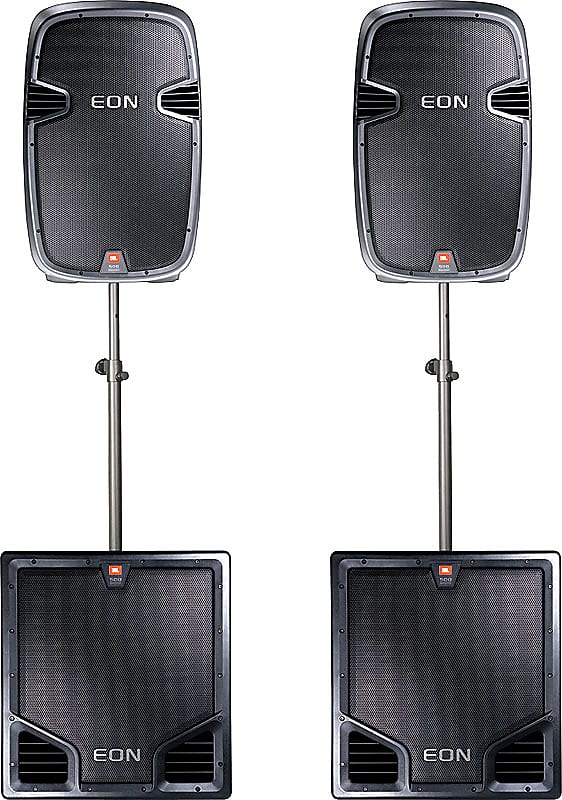 Our back up speakers, ran until lately as our mains and are very much the backbone of getting DJNI to where they are today. Loud and robust, still going strong after 8 years of bouncing about in the gig trailer.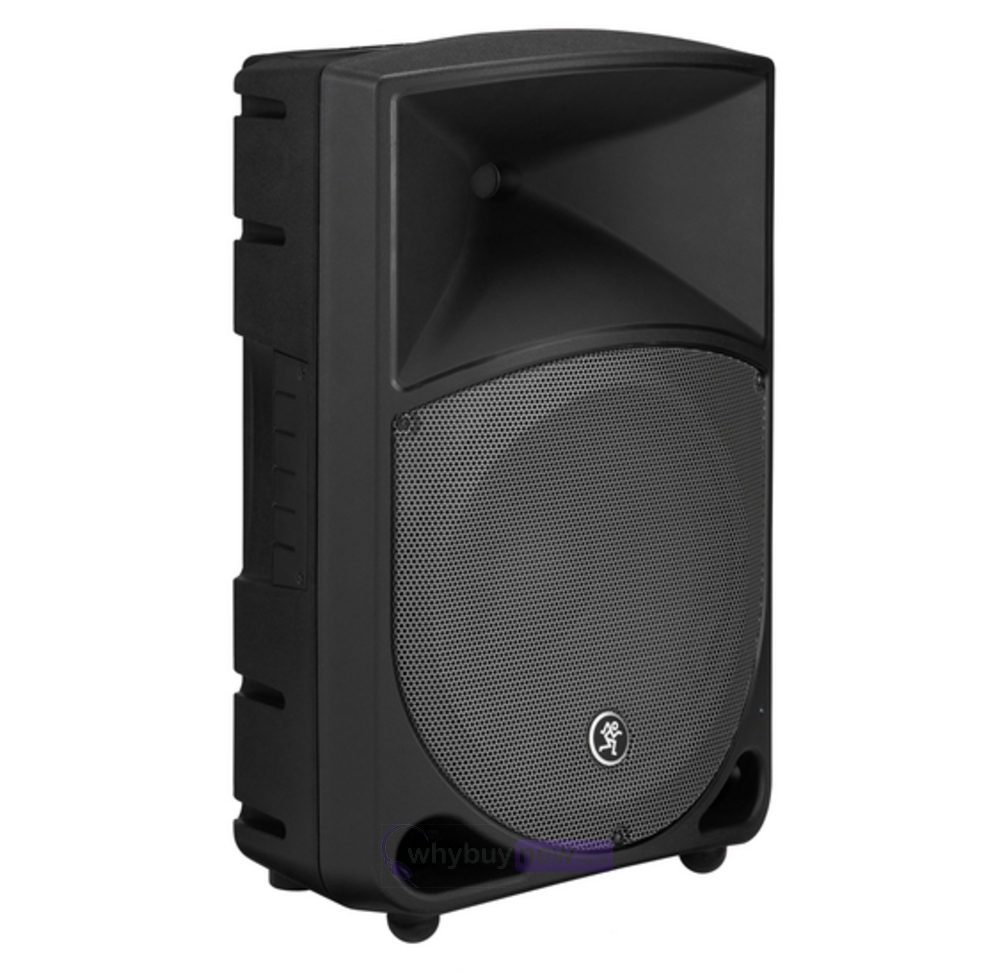 These little speakers we have pure as back ups or monitors for a band should we be providing sound or audio for the DJ booth. Dependable, portable and handy to keep in the boot as a spare or extra audio where it's due.
Our latest addition to the sound offering is this incredible digital sound board. Simply plug in all that's needed and run the rest wirelessly. No cables, no fuss no problem! Great for wedding ceremonies, marquee events and corporate functions. This means we can plug in what we need at the front of the room, disappear out of the way to the back and control all the levels from our tablet.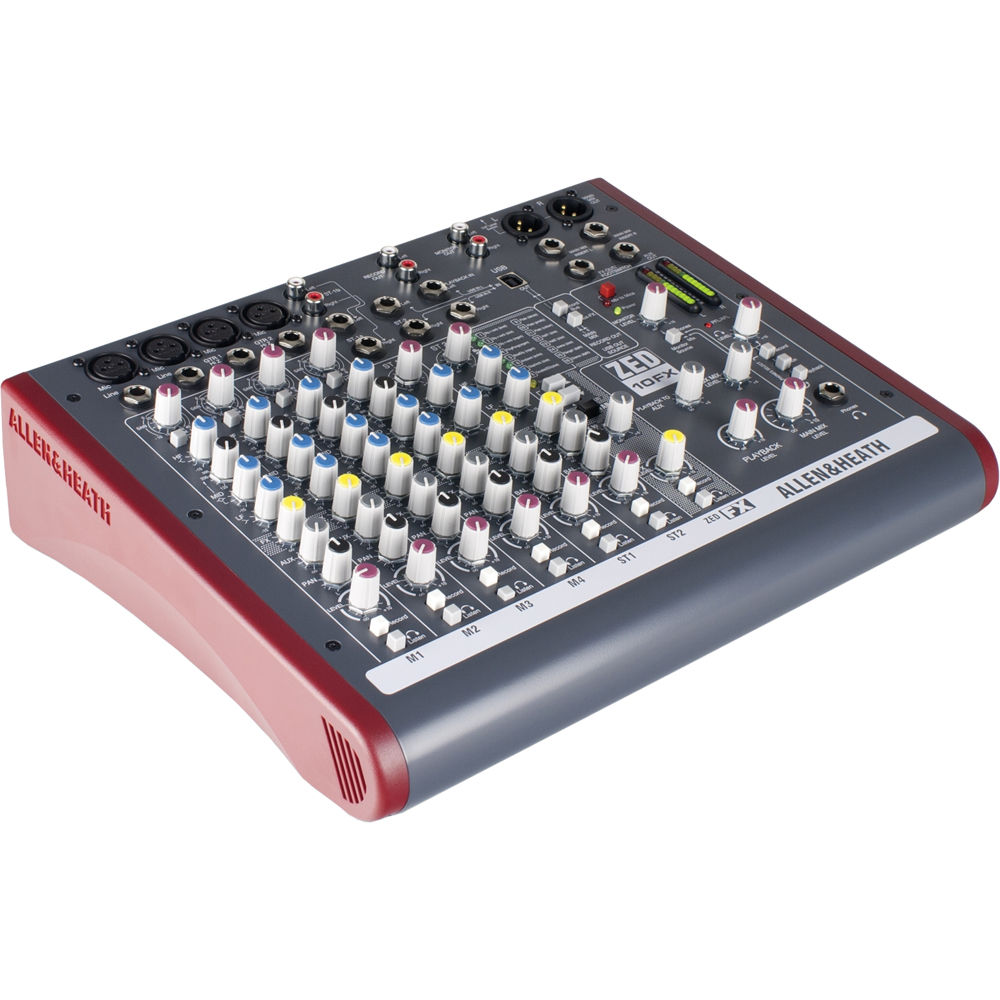 Great little desk which has been with us since 2012. Handy, portable and since upgrading to the decks we have only been using this on occasion. Handy for where extra mic inputs are required or if we run two DJ setups for special DJ battle events.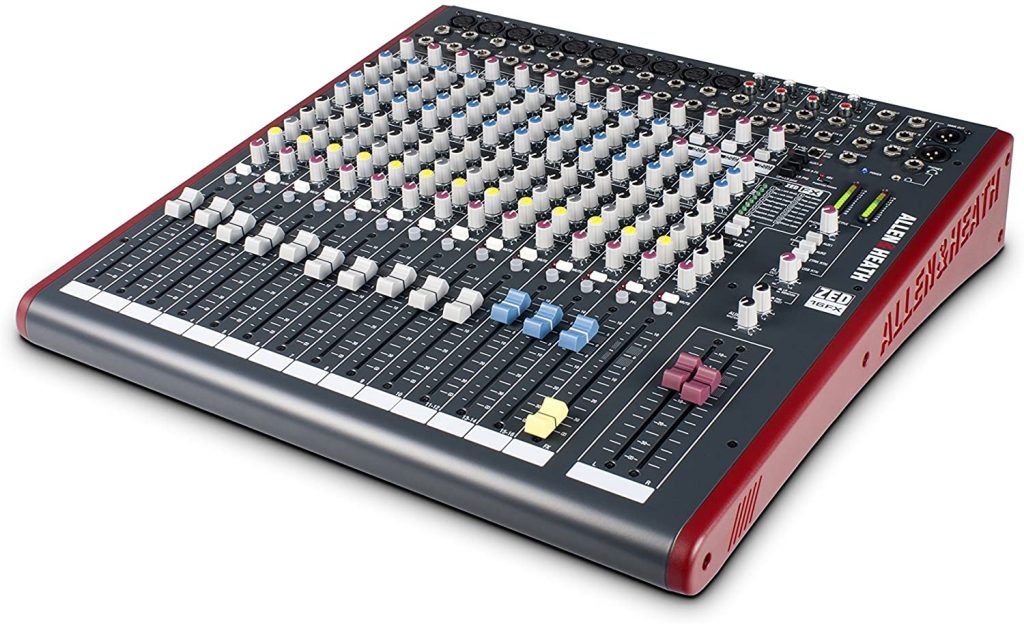 A larger version of it's smaller brother, this one allows for a full band setup, not only meaning we are self sufficient as DJNI but we can also do sound for any other aspect of your evening, should you be wishing for some live music, meaning there is no transition in switching from the band setup to a DJ setup mid way through the night.
Other sound items include four Sennheiser performance grade wireless mics, 6 wired mics and all the stands you'll ever need. As far as DJ's go in Northern Ireland, we have the knowhow and the physical equipment to cover all varieties of event.
Lighting
Our lighting is updated just as frequently as our audio set up and we have a great range to provide the ambience you need for a chilled out gig, or the light show for even the most pumping nights.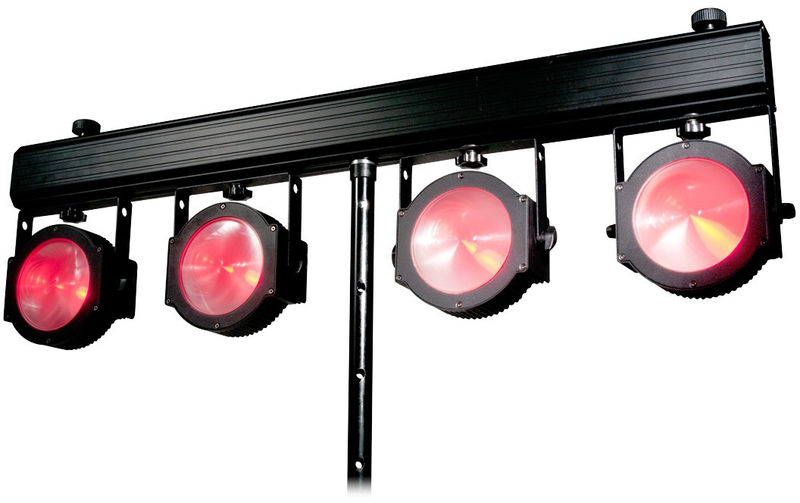 Our two main lighting bars, great for ambience, smashing for flashing! Can be set on a solid colour, fading from colour to colour or just flashing. Fully ajustable for any occasion.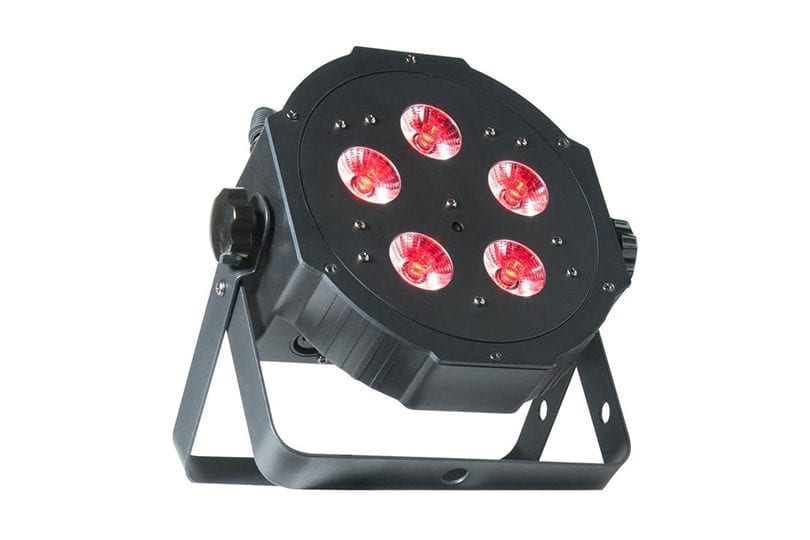 Our next go to light are these small yet powerful uplighters. Great for any wall or backdrop to add a bit of ambience or can be mounted onto our lighting bar for extra lighting directed to where it's needed.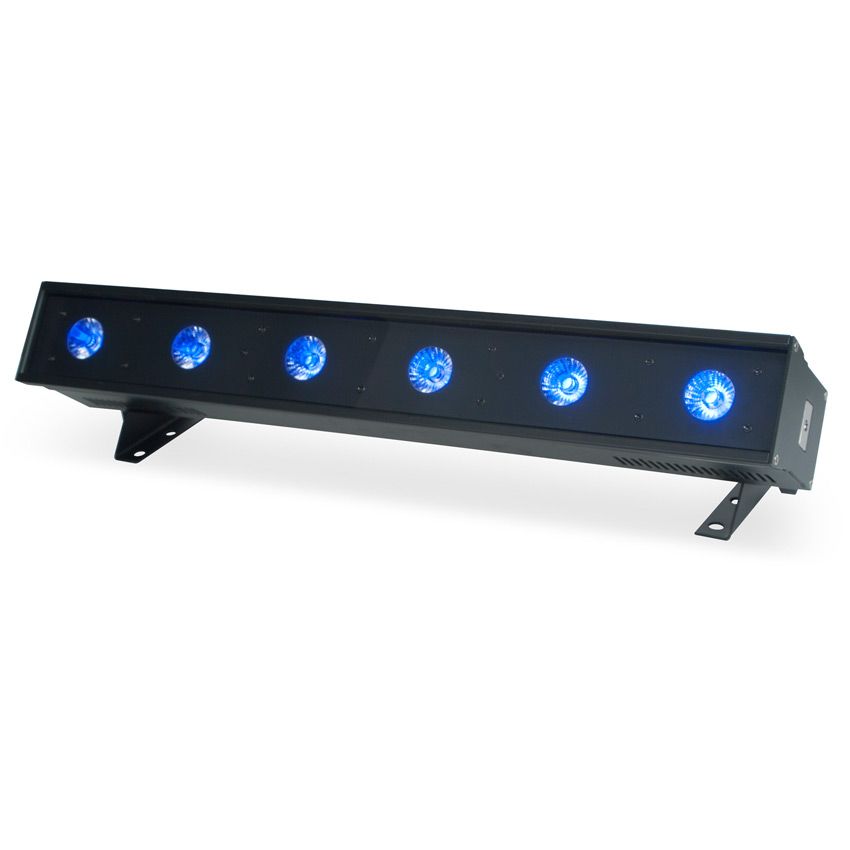 Our next piece of kit are these two small standalone LED bars. We usually use these to backlight the DJ booth, but if you need them anywhere else you might think they'll fit in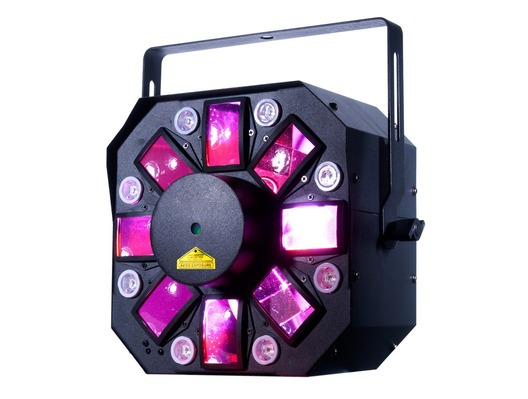 The ADJ Stinger II is a great feature in any lighting set up and we have two of these to go along with our lighting bars. Two of these more than cover a complete dance floor covering many lighting options and effects from their unique arrangement as well as built in lasers. These cannot be done without!
Finally where would a party be without some effect lighting! From lasers, to moving heads and fog machines, we have what it takes to make the dancefloor stand out!
Other Items
Where would the humble DJ be without his booth? Our Liteconsole XRPSv2 is a cracking example. Usually branded in the iconic DJNI logo it can be be setup unbranded if desired or if you're planning something corporate related, we can brand it specifically for your event.
Planning something a bit more intimate that perhaps doesn't require the booth? Our table setup with processional branded covering certainly looks sharp and blends in with most settings offering a professional and tidy tech hub without getting in the way.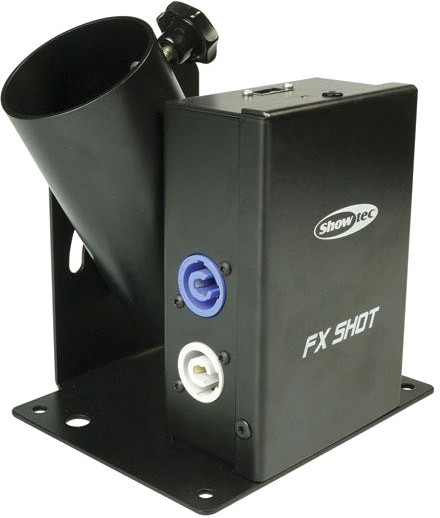 Our confetti cannons might cause a mess, but for that moment where you're standing with confetti raining down over you and your guests, you're immersed in a fairytale kind of magic that only confetti can instill, and for photographers, it makes for an amazing photograph!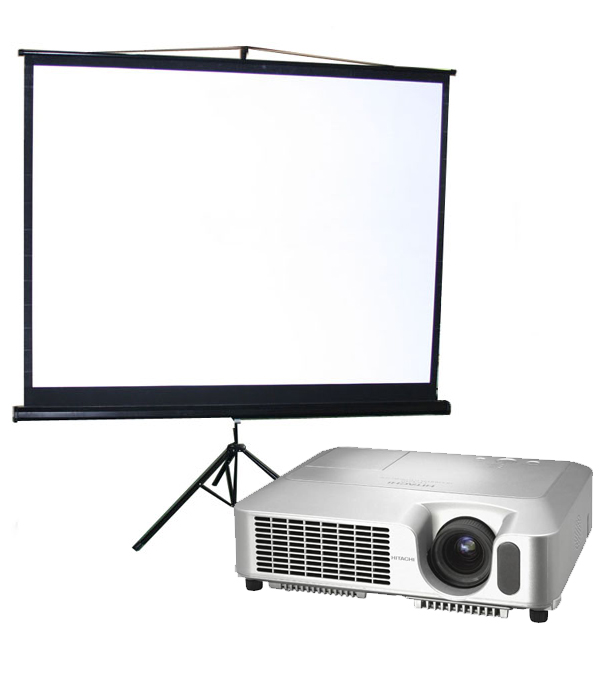 Whether it be for a wedding slide show, birthday party or our very own Smartphone Speed Quiz nights (Find out more here) we have a projector and screen to get the message across and can produce slideshows and videos on request.