DJNI STARTED AS A BIT OF FUN
Chris here! I've always had an interest in music and radio. Right since my early school days I've has a passion to share music with others. Wether it was end of term at school where I brought in a carrier bag of cassette tapes, a walkman and portable speakers into class or hiring out some sound gear at College and doing a few special nights for my fellow students on campus, I always wanted to get out there and do my thing. Later in life I'd been to many parties and weddings with old friends, new acquaintances, family members and it was always billed as "The best day ever", but rarely lived up to the expectation.
Music matters
99% of the time it wasn't the people, the venue, the weather … it was the music. The same songs being played year after year, regardless of the occasion, the age range of the crowd, the type of people in attendance. It had got to the point where I could almost predict the playlist before I had even turned up.
Something different
I had come to question why there wasn't a company that was able to cater to something a little different alongside the tried and tested classics ? For example, if I asked the DJ to drop some Mumford and Sons, would give me the thumbs up and play it next or look at me as though I were crazy as he had never heard of them …..How about mixing a Rudimental / Chasing Status type set in at the end of the night ….. ?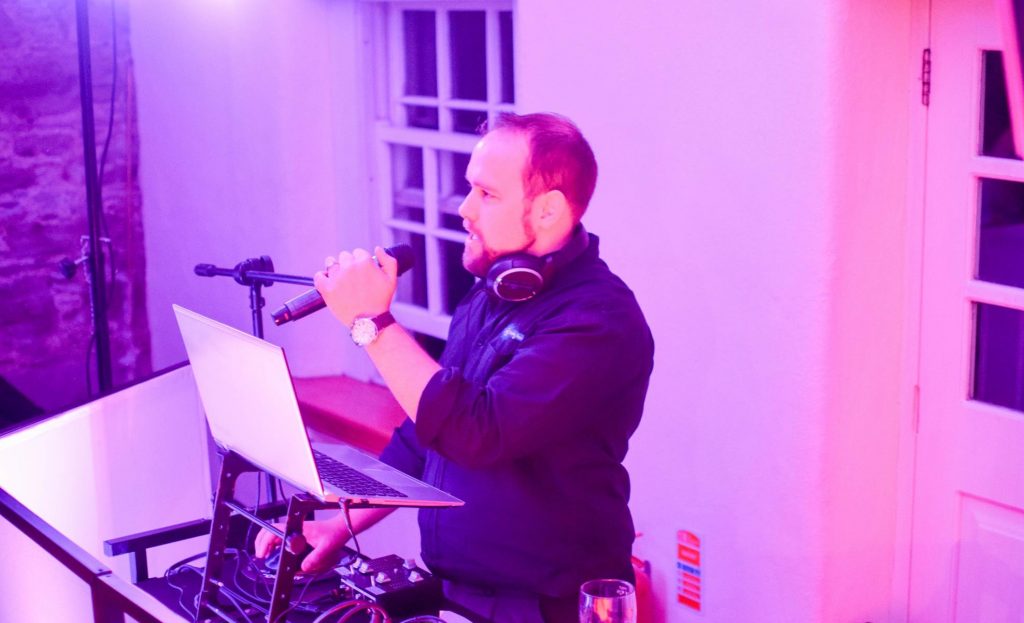 Wedding DJ's who mix
Would we get the response "I'm a wedding DJ …. I don't mix" Or would he jump straight in and play a banger of a set and shock everyone? Well we found out the hard way that the usual response to these questions from Wedding DJ's was one of confusion. They were still playing the same playlist they were playing 10 years ago.
New generation
I understand that a new generation of people had grown up and were getting married, and that you can't get away with keep playing "Lionel Ritchie" and "Jackson 5" every week and expect it to see having the same effect. Every crowd is different, every Wedding has a completely different vibe that needs to be catered to. As a DJ and a music lover I realised that I would be able to meet this need far better than a Wedding DJ who had been using the same playlists for years.
WE STILL LOVE THE CLASSICS
Now don't get me wrong, I LOVE a bit of Lionel and MJ, but as a DJ in 2019 and beyond you have to have more in the bag to cater to everyone. People are more musically educated than ever, with independent artists breaking through into the charts on a weekly basis and music streaming at our fingertips. It is important that a Wedding DJ in 2018 not only knows the classics, but is also up to date with the latest bands and solo artists, and we are proud to be those DJs.
DJNI – Chris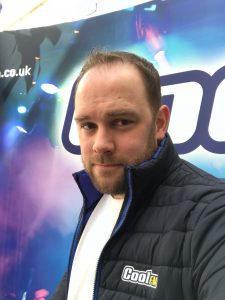 Chris has been involved in the party scene for over fifteen years having successfully completed over 1000 parties ranging from Birthdays to weddings, kids parties and anniversaries. His exploits have taken him all over the UK and Ireland as well as Michigan, USA and New Foundland, Canada. He is well known in media circles having been on air at one of Northern Ireland's biggest Commercial Radio stations as well as providing music for outdoor events with Cool FM and Downtown Radio.
DJNI
One of the newest and most exciting DJ services in Northern Ireland but already bringing many many years of experience to the table. We have a state of the art RCF sound system and lighting setup to match. Whatever the size of the venue, we have it covered!
Equipment – Our disco lighting equipment and sound systems have the clearest sound with the right punch, giving CD clarity and not just a lot of noise blasting the crowd's ears, whilst all of the time being played at the right level to suit your party.
Over the past number of months we have invested over £8000 into adding to our setup and it's never sounded or looked better!
Bands have two settings, ON and OFF. This is not the case with ourselves, we pride ourselves on playing music at the right level.
Do you require a wedding band & wedding Dj. We have some brilliant crowd pleasing, floor filling wedding bands and DJ packages. Just get in touch to discuss.
We pride ourselves to be able to keep your guest entertained from start to finish. Playing all the original songs as they were supposed to be heard through a crisp clear sound system.