Last Saturday was a landmark day for DJNI as we took to the stage in Belfast's SSE arena to host and DJ at the Farmers Bash 2022 for five whole hours of the best in Irish Country music.
We asked Downtown Country's Jason Hughes to join us for co-hosting duties and we had an absolute blast. From finding the county that makes the most noise, chatting about line dancing, and even doing some country karaoke.
Of course, Jason is no stranger to the microphone as he's regularly on air with Downtown Country and is Ireland's leading Garth Brooks tribute act.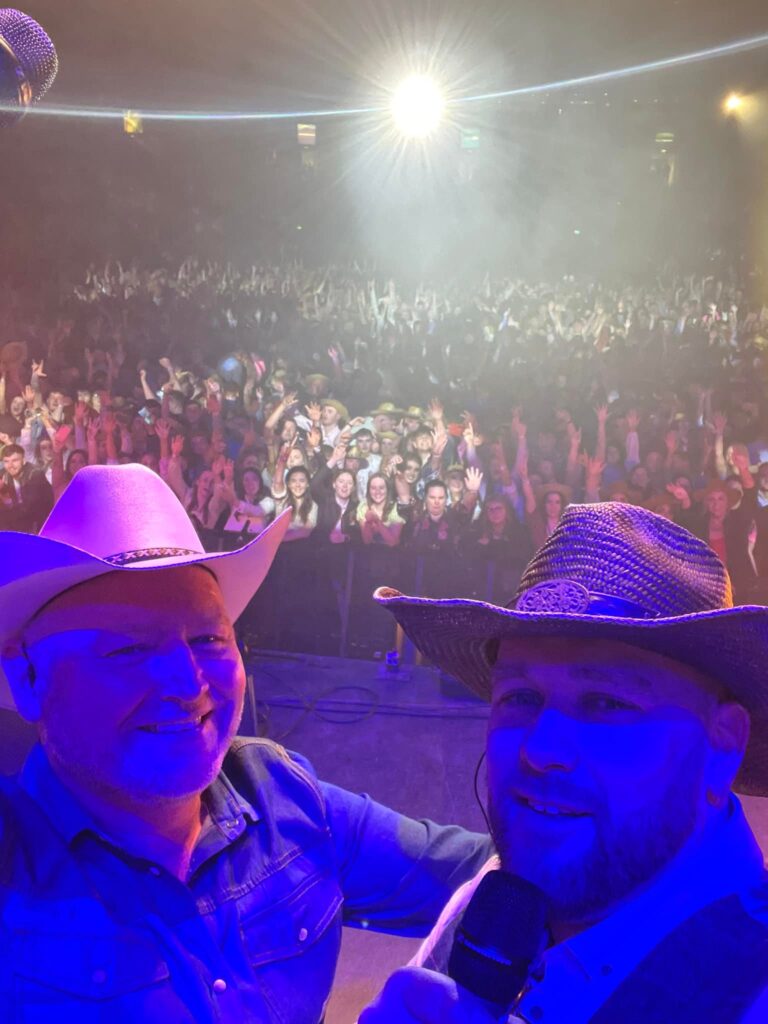 Back to the Bash and it kicked of with All Folk'd Up who are a mix of trad, rock and dance to bring a unique sound which lit the fuse of the night that was about to come.
After this, we welcomed people into the arena and again reminded them of what a night awaits us, then it was over to Claudia Buckley to do her thing, followed later on by dad, Jimmy.
Once Jimmy Buckley did his thing, we were back on filling in the turn around time for the next act where we kicked off the country karaoke. It went down a storm with 8000 people belting out 'The Gambler' and 'Friends in Low Places'.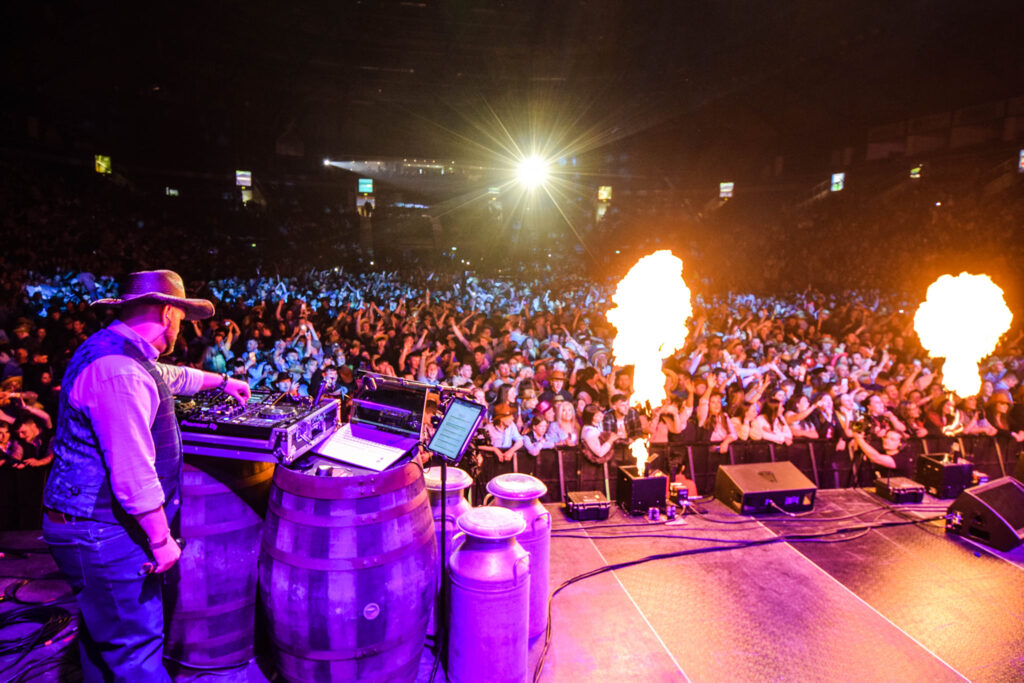 Next up it was Robert Mizzell's turn to bring his Louisiana tones to the arena and boy he sounded great! Some more Karaoke ensued and then it was over to Lisa McHugh, complete with baby in tow! She looked and sounded great.

During this set we were back stage chatting to Nathan Evans before it was his turn to head on over to the B Stage. We chatted about gigging and his rise to stardom and the fact that he was just at the start of his European tour, wish having just flown in from Germany the night before, and then onto Amsterdam the morning after the bash! Very much a flying visit from Nathan.
So that just left Derek Ryan to bring the evening to a close on the biggest slot of the evening, It truly was a night that DJNI will never forget and a huge thanks to LSFX Productions for making us a part of this and half a week later, we're still buzzing!
To celebrate our presence at the Farmers Bash we've hooked up with local western boots stockist Killeen Country Clothing who are Northern Ireland's only stockist of Ariat Western Boots and if you fancy a pair for events, check out the discount code below!