It's been almost 18 months since DJNI have performed at any kind of public event. Of course, we've had a record breaking summer so far with weddings but we do miss the outdoor events where we get to meet lots of new people and provide some sort of corporate banter! Well this week changes that…
This week promises to be our busiest week in DJNI history with a massive 8 gigs in 6 days but the one we're looking forward to the most is two days of back to back of summer festival vibes at Boots Chemist, Donegall Place, Belfast. We'll be there set up and ready to roll from the get go both on Saturday 14th and Sunday 15th July.
It's sure to be a great two days of boots and beats and of course, we'll be taking your requests and playing some amazing tunes as you browse around the store. We'll look forward to seeing you there!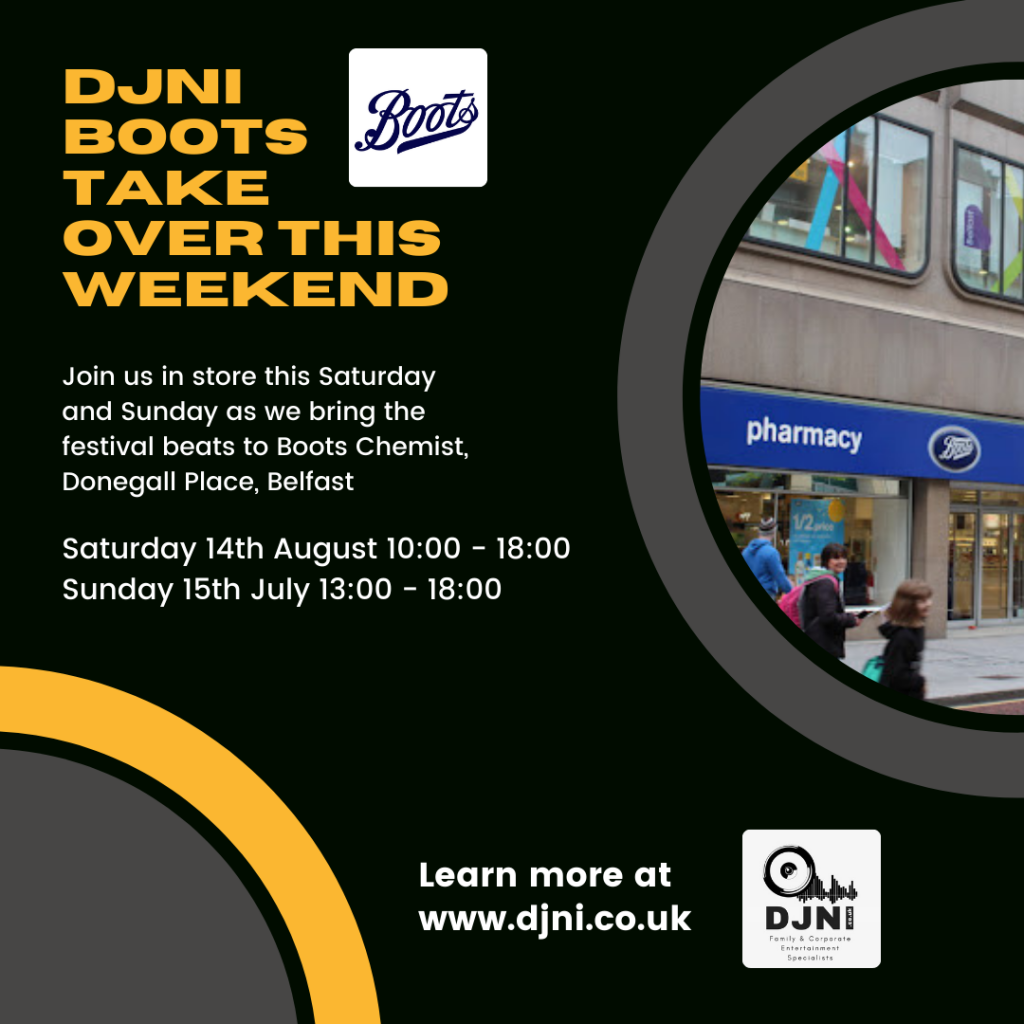 Boots The Chemists Ltd
35 – 47 Donegall Place
Belfast
BT1 5AD