Just this week we DJNI recieved delivery of a brand new Behringer X AIR X16 mixer.
The revolutionary XR16 is a powerhouse 16 input portable/rack-mountable mixer for iPad and Android tablets, and is ideally suited for live applications, thanks to its 8 award-winning MIDAS-designed mic preamps, convenient integrated Wifi module for wireless control, plus USB connectivity for file storage, system updates and uncompressed stereo recordings via the USB Stereo Recorder.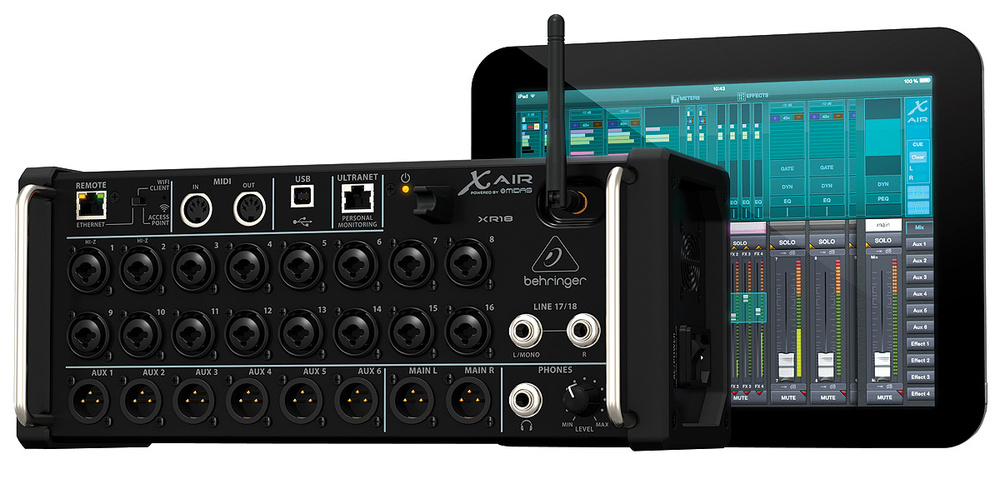 The freedom to move around and manipulate all parameters of the sound mix with our tablet lets us dial in the perfect sound from anywhere in the venue!
We're really impressed with it so far, and it's not even been into a venue yet. From controlling music and vocals at a wedding ceremony, sound output for speeches or audio for corporate events, the X16 is the best mixer we have ever owned and lets us take full control, while blending into the environment at the back of the room…unless you have us centre stage and DJ'ing!