Some of you will know exactly what the Farmers Bash is, some of you may not! Well…let us fill you in!

Over the last eight years or so, country music has been on the up and up culminating in the creation of the biggest country concert/dance night on the island of Ireland, the 'Farmers Bash,' which takes place annually at the SSE arena in October. The event is always a sell out, showing off the best in Irish Country at an event that's second to none when it comes to production.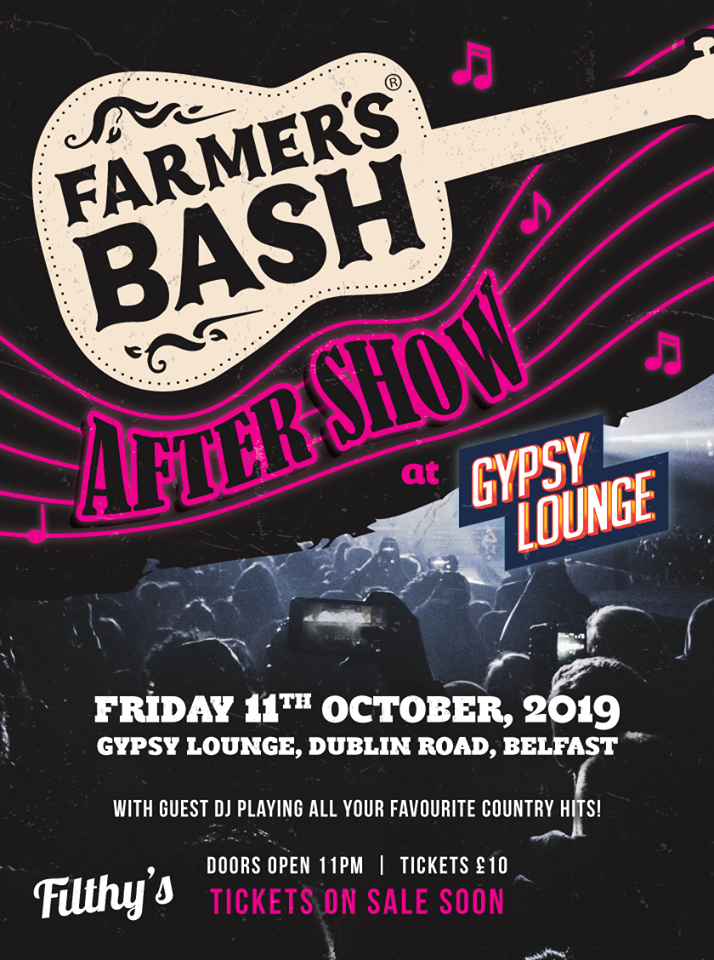 This year they've organised an after party and have teamed up with DJNI to bring you some of the best in country beats from here and across the pond in Nashville in what will be classed as the biggest ever country DJ night on the island of Ireland. The after party will take place in Belfast at the Gypsy Lounge at Filthy McNasties just off the Dublin Road.

We're really excited to be heading up this event which kicks off directly after the live show finishes. The after party will run from 11pm right through to 2am, then it's off to some late night eatery for a dodgy kebab!
"The biggest ever Country DJ night on the island of Ireland "
Tickets go on sale today (Thursday 26th Sept) at 10am and are priced at £10 each. Space is limited to 700 people and we're fairly certain this will sell out!