Last month saw our very own Chris working along with the best in the business as he was providing music and tech support for Cool FM, Downtown and Downtown Country at Balmoral Show.
He took to the stage on the Saturday afternoon with Cool Saturday's show with Stuart Robinson for an afternoon of music and giveaways to entertain the masses on the last day of Northern Ireland's flagship agricultural event.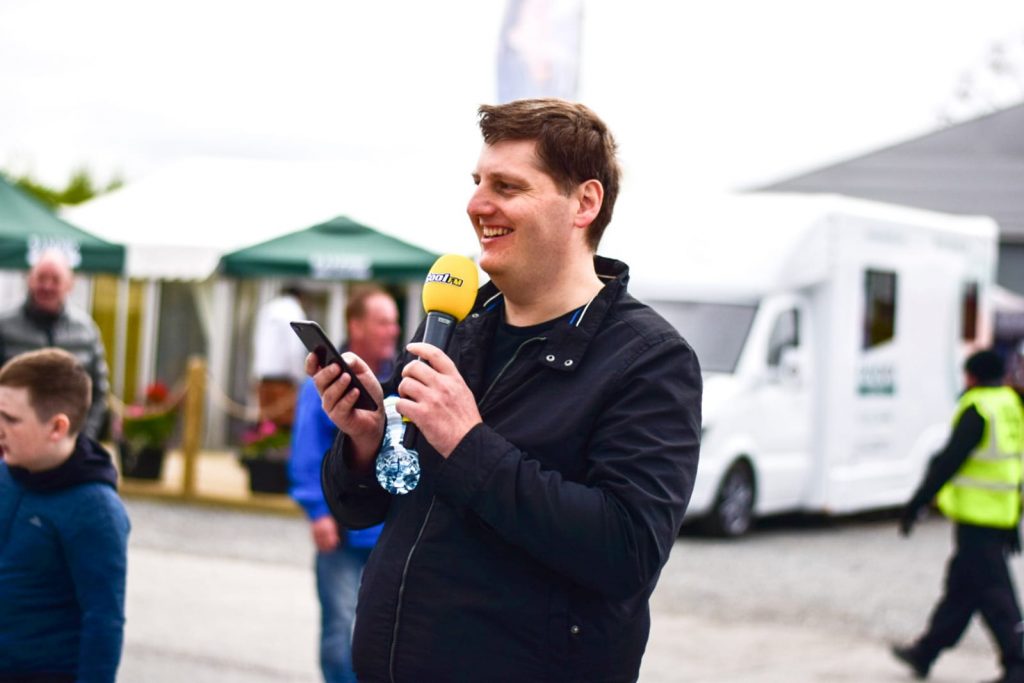 Some great prizes consisting of various concert tickets, digital radios and goodie bags were handed out in return for some mooing (dont ask!) and dodgy attempts at singing songs.

The requests were flowing from the crowd ranging from Hit The Diff, Slip the Clutch, Cotton Eyed Joe and Old Town Road.

A great afternoon was had by all!