This booking took the DJNI party trailer to Belfast. Our biggest event of 2019 so far saw over 700 people packed in to the Crowne Plaza at Shaw's Bridge for Co. Down Young Farmer's Strictly Young Farmers 2019.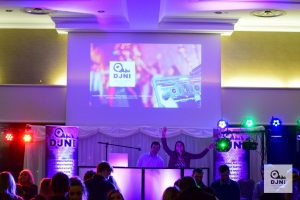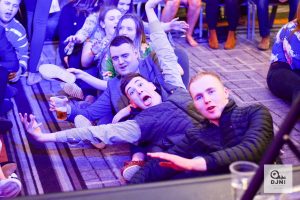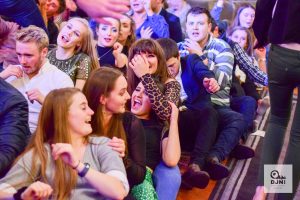 The event took the form of the hit ITV show "Strictly Come Dancing". For this version in Belfast, Young Farmer couples from across the country competed for the top spot to take home the trophy for 2019. Ten couples strutted their stuff but there could only be one winner! A huge congrats to Kirsty and James from Spa YFC (we done their BBQ last year…epic!). The vote was split 50/50 between the judges and the public so the people did make a difference.
The talent was second to none and you could tell a lot of effort went in from the couples behind the scenes. Here's a prime example! Hats off for this one….well jackets actually…
The night was very well organised by the Co. Down YFC Committee and a big well done to Harry and Roberta for leading the competition and huge thanks to Linzi for going with and booking DJNI, we had a blast as once the dancing we had finished…it was over to DJNI to bring the night to a close.
We kicked off the set with some Country before moving into some classic Avicii and the likes. The floor didnt empty all night. obviously we had to drop in some cheese for good measure as well from the likes of Queen, Grease and ACDC to name a few.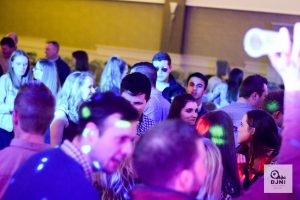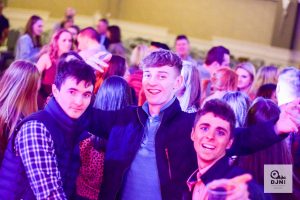 The requests kept coming all night and there were some class tracks in there we had not played in a long time! One being Discoland by QFX. Wow..just wow!
Thanks for the bants Young Farmers! We hope to see you again sometime soon!