As always, Christmas is a time for celebrating! Thousands of work functions, dinners and parties take place across Northern Ireland and DJNI had their fair share of entertaining to do! We had a blast this year, celebrating in some of Belfast's top eateries. Two such occasions saw us play at the high renowned Michelin Star awarded Deanes Meat Locker for Anaeko and the other at Tedfords Kitchen at a huge staff party for Augentus.

Both events were unique in their own way whereby one required DJNI to provide background music during dinner, host a table quiz, followed by a short DJ set. The latter event saw us take to the floor after some live music to finish off the night with a three hour set.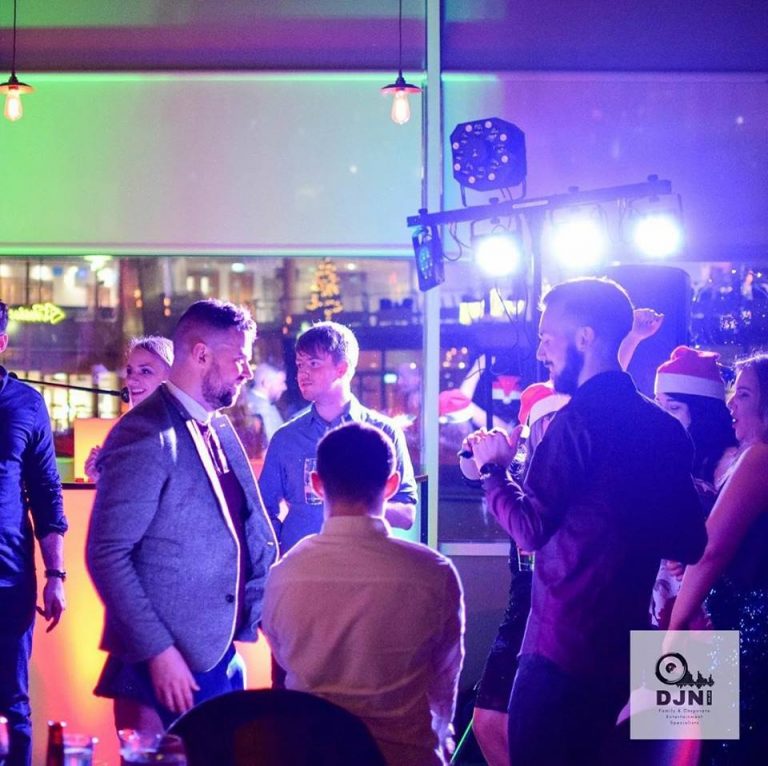 We love the hustle and bustle of Christmas but it's always good to get the feet up once Christmas Day arrives.
If you're thinking about this Christmas already, be sure to get in early to avoid disappointment and why not check out our guide to planning that perfect office Christmas party here!